The Diamond Willow Inn at the end of the Alaska Highway
The Diamond Willow Inn is Delta Junction's newest and only premier hotel and one of Alaska's best values! We are a disabled Veteran owned business. We offer competitive rates, government rates and long-term rates. We are pleased to offer a variety of accommodations.

The Inn
Our 32-room executive suites offer all the amenities that make your business or vacation visit to Alaska an amazing adventure. Enjoy excellence in lodging, superior service, and ultra-modern facilities within easy walking distance of the local businesses, and just short drive to Fort Greely and the natural beauty of Alaska. Read more…
The Log Cabin Village
Enjoy a stay in a log cabin but have the privacy of your own home. Our log cabins let you experience Alaskan living and located right next to our main hotel. Read more…
The Lodge
Bring the family, business or favorite group to our 5-bedroom extended stay Lodge. The Lodge is ideal for corporate retreats, family reunions, hunting groups, tours and gatherings of any type. Our guests will enjoy the comforts and privacy of your own home away from home. Read more…
The Duplex
Popular amongst our Government contractors is the Diamond Willow Inn Duplex. Our 8-bedroom, 8- bathroom facility offers all the comfortable amenities for business or travel groups in the privacy of a home. Read more…
The Stanford Apartments
The Stanford Apartments are located in the heart of downtown Delta Junction and a short distance from our main hotel.  The Stanford is within easy walking distance to restaurants and shopping.  It's popular with long term stay contractors as our apartments provide the privacy of your own home.  Read more…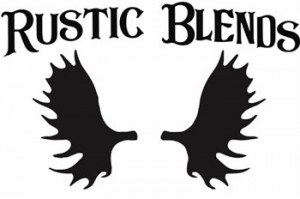 We're happy to announce Delta Junction's one and only coffee house, Rustic Blends, opening June 2020. Rustic Blends offers a variety of coffees, juices, healthy protein shakes, pastries and wraps. Just at the edge of town on the Richardson Highway, walking distance from the Stanford Apartments and conveniently on your way to Fort Greely.
---
Visit us at the end of the Alaska Highway!
Hours of operation: Alaska Time
Monday – Friday 8:00 a.m. to 11:00 p.m.
Saturday and Sunday 10:00 a.m. to 11:00 p.m.
Reservations: (907) 895-7400
Front Desk :(907) 895-4600
Luxury accommodations in the Alaska wilderness!